A Bohemian Wedding in Muskoka
TORONTO, ON
Boho weddings have a very distinctive soft and romantic feeling. Inspired by the great outdoors of the Muskoka district, Luliia & Kyrylo chose to hold a hippie-chic and free-spirit celebration.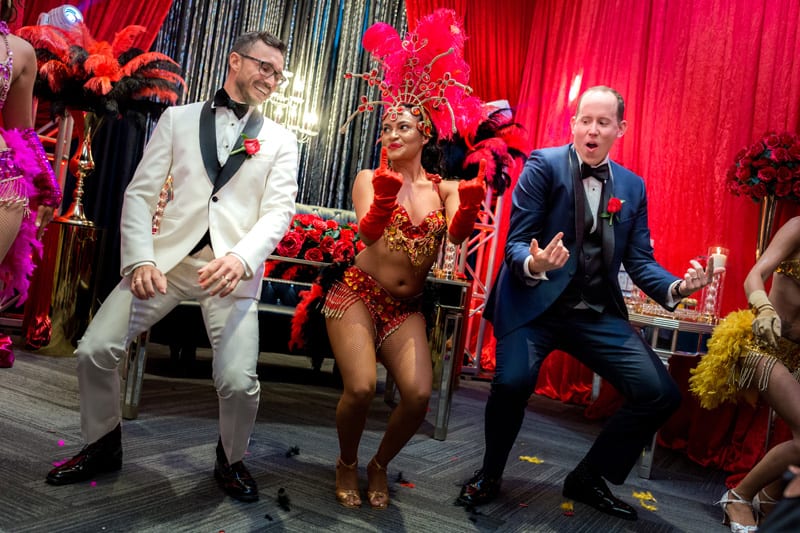 Same-Sex Wedding in Toronto
TORONTO, ON
Today, I am thrilled to share this one-of-a-kind celebration. J+J got officially married at the City Hall of Toronto. After the ceremony, the reception turned into an energetic party with Brazilian dancers…
Destination Wedding Cabarete
Dominican Republic
Many couples honeymoon In the Dominican Republic, but have you ever thought about planning your wedding here? With scorching sun (outside of hurricane season!), and white sand beaches, there are certainly no better places to tie the knot.
Intimate Wedding, Langdon Hall
TORONTO, ON
Langdall Hall Country House & Spa in Cambridge, ON is a fantastic place for any special occasion. Labeled by the French organization Relais & Châteaux, it strives for excellence.
Waterfront Wedding at Spencer's
TORONTO, ON
Most couples planning a wedding with water views should consider Spencer's at the Waterfront in Burlington, ON. The floor-to-ceiling windows are beautiful and ideal for year round celebrations.
Backyard Wedding in Caledon, ON
TORONTO, ON
Nestled just north of Toronto, Caledon's breathtaking countryside scenery and quaint villages make for an elegant and rustic place to say ' I do.' I was so happy to be part of Jackie's wedding day…
Wedding at Caffino Ristorante
TORONTO, ON