Tel: 647.977.3371 | Email | Documentary Wedding Photography
True to our documentary-style approach, all photos featured in our portfolio were captured in the live conditions of Real Weddings. Are you looking for something more than the typical wedding photography in Toronto or Ottawa? We're here to make your dreams come true and ensure that the memories of one of the greatest days last a lifetime. We know how important it is to find the right wedding photography and we're here to help. Our goal is to make sure that you love every picture, ever video and every moment we capture.
---
WOULD YOU LIKE US TO SHOOT YOUR WEDDING?
WE WOULD LOVE TO HEAR FROM YOU!
We'll Capture Those Special Moments
A wedding can be an incredible environment. In every corner of the room, there are different things going on all the time. Is someone laughing as they share wedding cake together? Are two little ones sharing a playful dance? Perhaps you and your partner are gazing at one another from across the room? We can capture all these moments and so much more. We'll do this to create something incredible, a story that you will love looking back on and sharing with loved ones for years to come.
A Unique Documentary Style
Many wedding photos nowadays are scripted, posed and all around set up to get the 'best' effect. But, our authentic documentary style photos mean that all the pictures that you see from your wedding day were captured completely naturally. It is not possible to see everything that is going on on your wedding day as there is too much to do, but with our service, you are going to feel as though you were there through every moment. Those pictures of your friends laughing together, your family smiling and everything in between will be captured so that you get countless perceptions of the same day.
Wedding Photography With Style!
Trying to find the right wedding photographer can be a challenge, but we can give you everything that your heart desires. Are there certain moments that you would like us to capture for you? No problem, we can do it. Is there a specific moment throughout your day that you want us to focus on? We'll do it. Whatever you ask us for on your wedding day, we will be there to provide the photography that you need. Your wish is our command, and we will be happy to make your photography dreams come true.
Backyard Wedding in Caledon, ON
Nestled just north of Toronto, Caledon's breathtaking countryside scenery and quaint villages make for an elegant and rustic place to say ' I do.' I was so happy to be part of Jackie's wedding day, who added so many personal touches, making it special and a treat to photograph…
READ MORE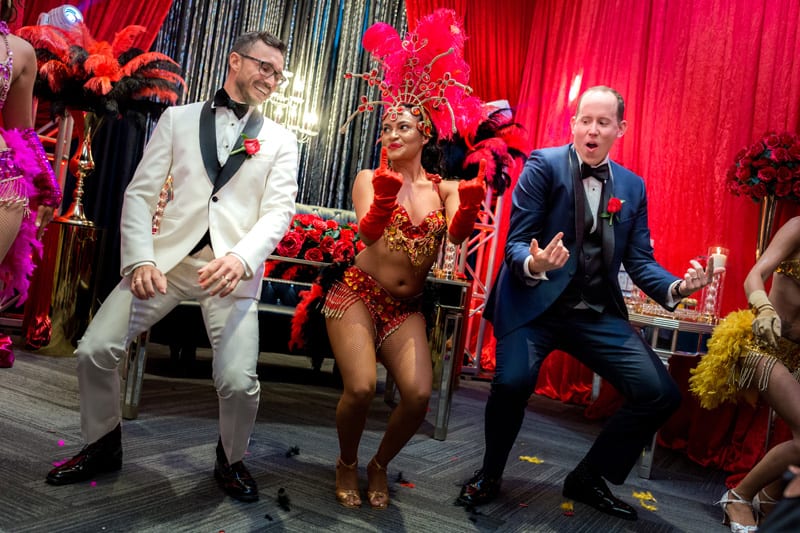 Same-Sex Wedding, Downtown Toronto
Today, I am thrilled to share this one-of-a-kind celebration. J+J got officially married at the City Hall of Toronto. After the ceremony, the reception turned into an energetic party with Brazilian dancers, a comedian, a drag show, and a dance performance…
READ MORE
A Bohemian Wedding in Muskoka
Boho weddings have a very distinctive soft and romantic feeling. Inspired by the great outdoors of the Muskoka district, Luliia & Kyrylo chose to hold a hippie-chic and free-spirit celebration…
READ MORE