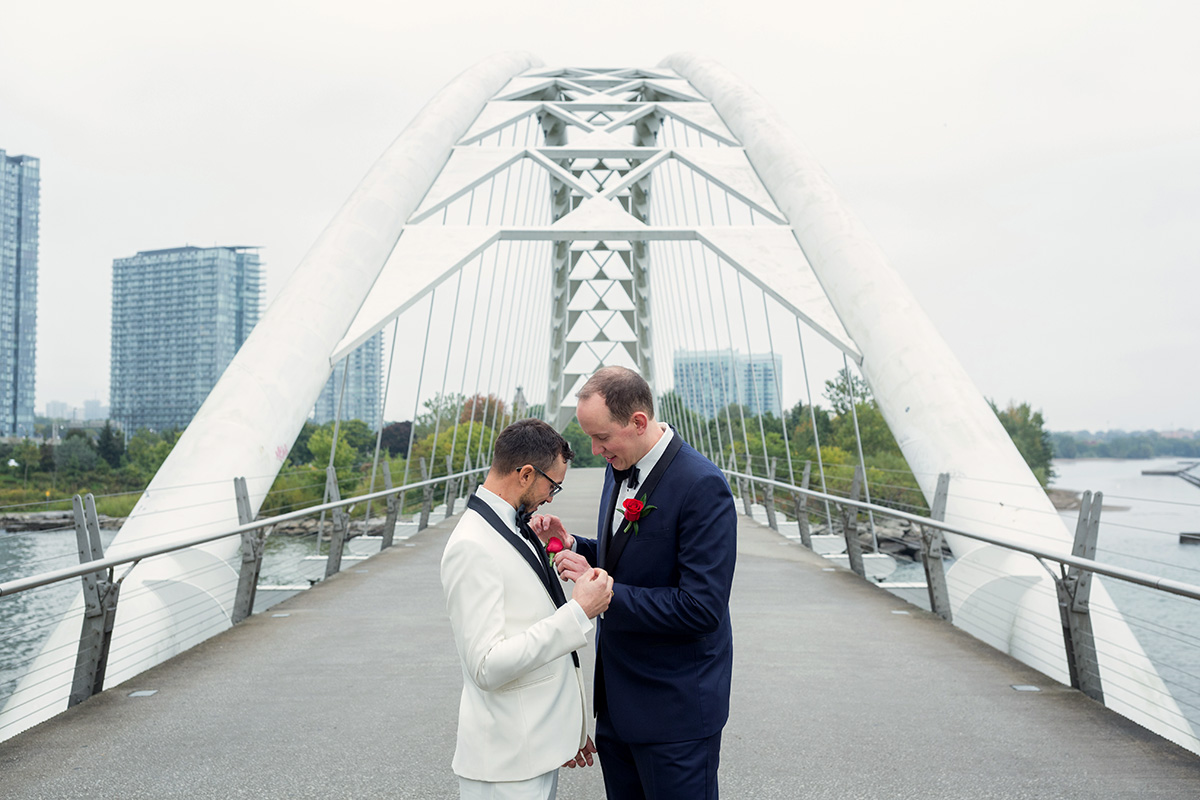 WEDDING PHOTOGRAPHER TORONTO OTTAWA
SIGNATURE STORYTELLING
WE LOOK FOR GLIMPSES OF LOVE EVERYWHERE.
We're ready for the unexpected.
Our Favorite Work
THE LATEST & GREATEST
Visit the galleries to see more of our work
TESTIMONIALS
THE LATEST & GREATEST
1
"We are beyond thrilled! Not only is Christophe incredible talented but he is also extremely professional. If I could leave 10 stars I would. Thank you for being a part of our day and capturing lasting memories."
Kate & Ted,
Langdon Hall, Cambridge, ON
2
"Me and my wife can not thank Christophe enough for the magic he created for us. True artist and genuinely great person to work with."
Monica & Andrew,
Toronto, ON
3
Christophe is a truly professional and talented photographer! His photos are a work of art! We felt comfortable throughout the whole wedding because he really knew how to capture the best moments.
Irene & Pedro,
Toronto, ON
4
Christophe is an artist to say the least. Very talented! The way he captured our day went beyond our expectations. His calm direction and sense of fun brought the best out of us. We are amazed!
Jeff & Juliano,
Toronto, ON
5
Christophe's truly unique style of photography was how we wanted our special day captured! We can't say enough about our wedding photos and how perfectly they encapsulated the day.
Jackie,
Caledon, ON
Hi, I'M CHRISTOPHE
Our couples are those who LOVE photography and are looking for an authentic, bespoke experience. Our style evokes heartfelt moments that last a lifetime.
I am a Toronto and Ottawa-based wedding photographer available to shoot throughout Canada and worldwide.
Our approach is documentary and spontaneous with a hint of portraiture. I would love to get to know you.
A
A UNIQUE DOCUMENTARY STYLE
Let's get started - I can't wait to meet you!
A wedding can be an incredible environment. In every corner of the room, there are different things going on all the time. Is someone laughing as they share wedding cake together? Are two little ones sharing a playful dance? Perhaps you and your partner are gazing at one another from across the room? We can capture all these moments and so much more. We'll do this to create something incredible, a story that you will love looking back on and sharing with loved ones for years to come.
Many wedding photos nowadays are scripted, posed and all around set up to get the 'best' effect. But, our authentic documentary style photos mean that all the pictures that you see from your wedding day were captured completely naturally. It is not possible to see everything that is going on on your wedding day as there is too much to do, but with our service, you are going to feel as though you were there through every moment. Those pictures of your friends laughing together, your family smiling and everything in between will be captured so that you get countless perceptions of the same day.
We are covering all kind of weddings from Indian Weddings to Christian, Sikh, and Jewish celebrations.
If you are interested in our unique documentary style wedding photography in Toronto, Barrie, Muskoka, Mississauga, Ottawa, or Gatineau, then contact us today to get all the information that you need. We also cover selected destinations across Canada like Whistler or Banff and overseas like Dominican Republic. We will be happy to assist you in any way possible, and help you get one step closer to the wedding photos of your dreams.